DISCOVERING YOUR SERENITY
Live a healthier, happier and more relaxed life
My name is Elisabeth, and i work with people who want to live a consciously and fulfilled life, and who wish to develop their full potential. I'm a native German speaker, and have lived more than 30 years in Spain.
If you are going through a personal crisis, have to deal with difficult situations, have psychological problems or want to work on your personal development, I offer you my professional guidance.
I can support you in your therapeutic processes and help you to recognize and correct unhealthy patterns in your life. For me it's important to offer a safe space where sometimes you can let yourself go. I'm pleased to accompany your personal development.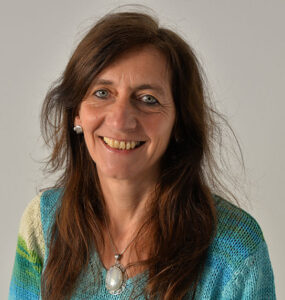 Certified as a clinical psychologist and as specialist in psychotherapy, with the European accreditation certificate, EUROPSY. Supervisor and trainer certified by FEAP (Spanish Federation of Psychotherapy).
Psychotherapy focuses on working with clients for a longer-term and offers insight into emotional problems and difficulties. We will work together to uncover what is hindering you in your life and what you need to do to move forward in your development.
If you travel a lot and prefer a flexible arrangement or if you don't have the opportunity to visit me personally?
No problem, I will offer therapy through video conferencing (note the data protection declaration).
LIVE COACHING
TRANSPERSONAL THERAPY
HELP WITH SPIRITUAL CRISIS
MEDITATION
Which procedure does psychotherapy follow?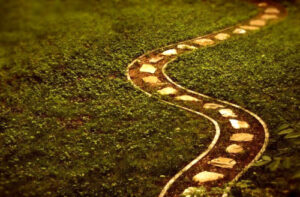 Once you have contacted me and made an appointment, we meet and work out the goal to be achieved in therapy. People are unique and have their own personal stories and needs. The first sessions we are going through your experience of the most significant events in your life and we are getting to know each other so that we can attend to your actual needs. If you only want to solve a specific issue, improvement can often be achieved in a reasonably short time, as is the case with psychological counselling or coaching. If you want to work and change more deeply rooted aspects of your personality, you enter into a deeper process of psychotherapy. In psychotherapy you will recognise repetitive relationship patterns, work on your self-love and self-acceptance, and on the dynamics which are present in your family system. In the nurturing setting of the therapy practice you can explore your feelings and experiences in order to understand the inner relationship you have to yourself. The first step is to become aware of it and then work out a new path accordingly.
During coaching, perspectives are explored and solutions are worked out, and these can be applied step by step in daily life. This can enhance your trust in your abilities and your Self-esteem, so you can continue on the path stronger and more autonomous.
According to the goal you set for yourself, I would like to join you on your journey and help you to create and to implement your personal solutions. My goal is to strengthen your autonomy and to support you in an appreciative and respectful way.
Professional specialisations
Due to my psychotherapeutic training, in addition to my psychology studies, and to my individual and group therapeutic work, I have been privileged to work with many people and to gather experience in various fields. I relate the "disorders" to your life experience in order to open up the possibility of self-healing. The diagnosis of the clinical pictures should by no means be a statement with which you identify and resign yourself, but only a vocabulary that serves as a communication tool. The therapeutical work is aimed at helping you to overcome these in order to move forward in life.
Depression
Restlessness
Anxiety
Phobia
Lack of Self-Worth
Stress
Relationship conflicts
Overload due to life situation
Diseases
Burn Out
Chronic pain
Fibromyalgia
Somatization
Exhaustion
Eating disorders
Anorexia
Boulimia
As a psychologist I am subject to an absolute professional confidentiality clause. Psychotherapy is a protected space that gives you the opportunity to speak with me about anything that is concerning you.