Live a healthier, happier and more relaxed life
My name is Elisabeth, i work with people who want to live consciously and fulfilled, and want to develop their full potential. I'm a native German speaker, which lives since more than 30 years in Spain.
If you are going through a personal crisis, have to deal with difficult situations, have psychological problems or want to work on your personal development, I offer you professional guidance.
I can support you in your therapeutic processes and help you to recognize and correct unhealthy patterns in your life. For me it's important to offer a safe space where sometimes you can let yourself go. I'm pleased to accompany your personal development.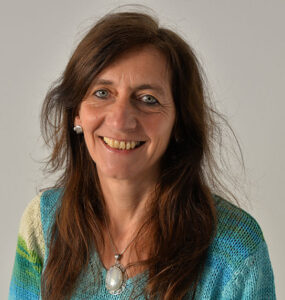 Certified as clinical psychologist and as specialist in psychotherapy, with the European accreditation certificate, EUROPSY.
Psychotherapy focuses on working with clients for a longer-term and leads to insight into emotional problems and difficulties. We work together to find out what is hindering you in your life and what you need to move forward in your development.
You travel a lot and need flexible attention or you don't have the opportunity to visit me personally?
No problem, I offer therapy through video conferencing (note the data protection declaration).
LIVE COACHING
TRANSPERSONAL THERAPY
HELP WITH SPIRITUAL CRISIS
MEDITATION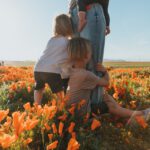 Para mi la terapia, fue una experiencia inolvidable, tanto grupal como individual. Es una de las mejores decisiones que tomé en su momento. A través de la terapia, trabajando en el aqui y ahora, pude crecer como persona, aceptar mis vivencias, expresar mis emociones y al final quitarme capas para ser yo misma. La terapia me ha llevado a saborear la vida y a desarrollarme como persona. En conclusión, estoy muy contenta de haber hecho terapia con Elisabeth. Me ha cambiado la vida, para mejor y para sentirme satisfecha con la vida que tengo.
Loli
Asistenta
Un amigo me recomendó a la Sra. Gantert. En aquel momento estaba atrapado por una tristeza profunda, falta de ganas y una búsqueda casi desesperada de significado. Después de mi primer encuentro con Elisabeth, ya me sentí mejor. Su naturaleza no pretenciosa y poderosa, combinada con el conocimiento especializado, me dio la anhelada ligereza y la alegría de vivir, así como muchas ideas profundas. ¡La mejor inversión que hice para mí! Te puedo recomendar al 100%.
Anna
Educadora social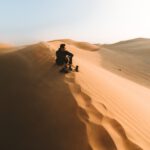 Me gusta mucho el enfoque psicológico de Elisabeth. Tiene una visión muy amplia del conjunto, incluso si me tomó un tiempo obtener una buena visión general ... Me sentí muy apoyado y comprendido por ella.
Aliso
Arquitecto