Psychotherapy and Coaching Services
Hello, I'm Elisabeth, a clinical psychologist and psychotherapist in Tarifa. If you're looking for a way to live more consciously and freely and to unleash your full potential, you've come to the right place!
My task is to support you in your personal growth. I help you recognize and transform psychological patterns in order to achieve your goals and lead a fulfilling life. If you're going through a crisis, need to cope with difficult situations, or simply want to improve your mental and emotional well-being, I'm here to help.
In my psychological practice in Tarifa, I offer you a safe and comfortable space where you can explore your thoughts, emotions, and behaviors in complete confidentiality. Are you ready to take control of your life and achieve your personal goals? Schedule a session with me today and start transforming your life!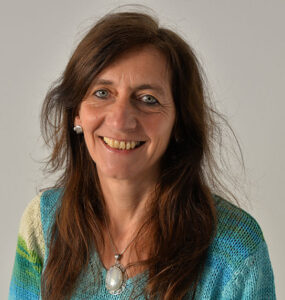 I am a certified clinical psychologist and psychotherapist with a European accreditation certificate (EUROPSY), as well as a certified supervisor and trainer by the Spanish Federation of Psychotherapy (FEAP)
Psychotherapy is a transformative healing modality that is dedicated to the exploration and illumination of the depths of one's emotional and cognitive landscape. This powerful approach to wellness empowers individuals to overcome their personal challenges and cultivate a profound sense of well-being. By working collaboratively with a trained therapist, this longer-term approach enables clients to identify and explore the underlying issues that may be obstructing their path towards personal fulfillment. Whether related to relationships, family dynamics, past trauma, or other factors, psychotherapy provides a safe space for individuals to gain insight into these challenges and develop healthy coping strategies. With the guidance of a skilled therapist, psychotherapy can be an incredibly effective tool for managing and resolving a wide range of mental health concerns.
Convenient and Confidential Counseling from Anywhere.
If your schedule is full or you are unable to visit my office in person, online therapy can provide a convenient alternative. Through the power of video conferencing, we can engage in therapy sessions that are flexible and accessible, while maintaining your privacy through strict adherence to data protection policies. Whether you lead a fast-paced lifestyle or prefer the comfort and safety of your own space, online therapy can offer the support and guidance necessary to confront your emotional concerns and progress on your path of personal growth.
Achieve your goals with expert guidance. Get live coaching and support for personal and professional development.
Explore the depths of your inner world and tap into your higher self with transpersonal therapy. Experience deep healing and transformation.
Find meaning and purpose in times of spiritual crisis. Get the help you need to navigate challenging spiritual experiences and find a path forward.
Unlock the power of meditation for greater peace, clarity, and wellbeing. Experience the benefits of a regular meditation practice.
Understanding the Psychotherapy Process: Exploring Your Personal History and Needs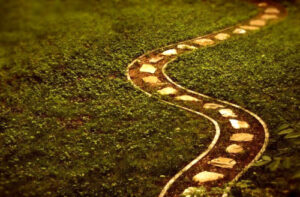 When you schedule an appointment with me, we will work together to define your therapy goals. As each individual has a unique personal history and set of needs, I take time during our initial sessions to understand your background and challenges. If you require assistance with a specific issue, we may be able to achieve improvement in a relatively short time through counseling or coaching.
However, if you wish to address deeper aspects of your personality, psychotherapy can be a more effective option. Through psychotherapy, we explore repetitive relationship patterns, work on building self-love and self-acceptance, and examine the dynamics within your family system. I provide a safe and supportive environment for you to explore your feelings and experiences, helping you better understand your inner relationship with yourself.
Coaching can also be an effective tool, allowing us to explore various perspectives and work together to develop practical solutions that can be applied in your daily life, ultimately enhancing your self-esteem and autonomy. My goal is to help you create and implement personalized solutions that foster self-confidence and self-respect.
Psychotherapeutic Approach for Overcoming Life Challenges and Self-Healing
With my extensive psychotherapeutic training, psychology studies, and experience in individual and group therapy, I am equipped to help you address a variety of life challenges. I understand that certain clinical diagnoses may seem overwhelming, but I view them as tools for communication rather than labels for self-identification. My therapeutic approach aims to help you overcome these challenges and move forward in life with confidence and resilience. You can trust in my commitment to professional excellence and confidentiality, knowing that our therapy sessions provide a safe and protected space for you to explore your concerns and experience self-healing.
Depression
Restlessness
Anxiety
Phobia
Lack of Self-Worth
Stress
Relationship conflicts
Overload due to life situation
Diseases
Burn Out
Chronic pain
Fibromyalgia
Somatization
Exhaustion
Eating disorders
Anorexia
Boulimia
Rest assured that our confidentiality clause provides a secure and private environment for your psychotherapy session. As a licensed professional, I am bound to absolute confidentiality, ensuring that your concerns and personal information are kept strictly confidential. Experience peace of mind and the freedom to speak openly in a protected space with my strict adherence to professional confidentiality.
El escenario perfecto para deshacerse de todos los personajes, un refugio seguro donde reconciliarse con la verdad de nuestro corazón. Siempre agradecida al acompañamiento de Eli y a este espacio.
mariola mateos
17/10/2022
Es un regalo de la vida encontrar en mi camino a Elisabeth y que sea mi terapeuta . Mi vida tiene un sentido ahora , verdadero y profundo . Es una persona presente que me acompaña con mucho cariño y confianza a atravesar mis miedos y a descubrir las herramientas en mi para poder sostenerlos. Gracias gracias gracias Eli !
Beatriz Galdona
20/09/2022
My experience with Elisabeth has been nothing short of transformative. The work we did in our sessions will impact me for years to come. I've discovered deeper layers of myself and gained a more conscious perspective of myself and my life. I carry this awareness with me through each new experience, and I am a more confident person because of it. From the bottom of my heart, thank you so much Elisabeth!!
Recomiendo a Elisabeth, gran profesional y mejor persona. Se involucra al 100%, es cercana, te escucha y te da los recursos que necesitas para ayudarte. Acudir a su consulta es una de las mejores cosas que he hecho, así que la recomiendo siempre, pues a veces necesitamos que un profesional nos ayude. Me ayudó muchísimo en una etapa complicada de mi vida.
Con Elisabeth hubo un antes y un despues en mi vida, es una persona de gran sensibilidad. La recomiendo totalmente.
Ignacio Villaverde
27/05/2020
Ha sido un proceso largo y muy generoso conmigo y es inevitable que me acuerde de ti en este preciso momento. Tu formas parte de este disco que para mi marca un antes y un después en mi vida. Y con todo eso no son más que canciones. Un abrazo muy fuerte y gracias por tu sinceridad y sabiduría. Todo un viaje hacia adentro. Graciasss Eli.
Sergio Ferrari
27/05/2020
En unas pocas sesiones, Elisabeth me acompañó directamente al centro de mi trauma y con gran sabiduría y amor me ayudó a comprender y trascender. Infinitamente agradecido. Excelente profesional y muy humana. Gracias
dolores gil gomez
22/05/2020
Elisabeth fue mi terapeuta, mi experiencia con ella fue muy buena. En mi proceso terapéutico me sentí acompañada en todo momento y confiaba en ella. Es una gran profesional y la recomiendo a cualquier persona que necesite ayuda.
Estoy más que muy contenta con la ayuda de Elisabeth!!! Con ella he encontrado una salida a mi tristeza. Muy agradecida por su gran trabajo. Gracias